RESEARCH AND DISCOVERY
The language that wasn't
Lise Winer's passionate quest for the language of Trinidad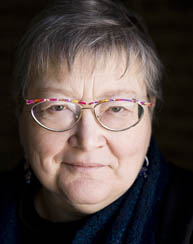 BY MARK SHAINBLUM | Creating a completely new scholarly dictionary from scratch would be a daunting task in any language, all the more so if you found yourself doing it virtually on your own. But take it one step further, imagine you were constructing the first-ever dictionary of a tongue that had never been catalogued, categorized or even written down in a consistent way before; a language once not acknowledged as "real" even by many of its own native speakers. How's that for a Herculean task?
Dr. Lise Winer doesn't have to imagine this scenario; she's been living it for the last three decades. Trinidadian English Creole (or TEC) is the technical term for the oral language of the Caribbean island nation of Trinidad and Tobago (the two islands actually have related but distinct dialects,) and until the 1980s it got very little respect. The general public – even in Trinidad itself – often dismissed TEC as "broken" or "bad" English, while professional linguists refused to acknowledge it at as a "real, deep" Creole like its cousins spoken in Jamaica, Suriname and Haiti.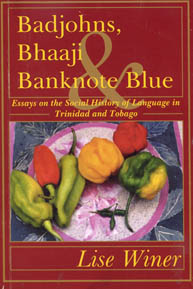 "I'm very interested in things that look like something but aren't, things that are marginalized and misunderstood," said Winer, a professor of Integrated Studies in Education at McGill's Faculty of Education. "I was very interested in the question of historical development, because Trinidad was this meeting place of some very great cultural inputs: African, Spanish, French, British and East Indian. Much more so than any other place in the Caribbean."
Winer became fascinated with the languages of the Caribbean in 1974, when she tutored students at the Jamaica Association of Montreal and simultaneously "fell in love" with the way her Trinidadian friends spoke. This eventually prompted her to pursue her doctoral studies at the University of the West Indies (UWI), where, she said, she was surprised to find herself researching a Trinidadian dictionary with no background in the field.
"The great Caribbean lexicographer Fred Cassidy said that no one with any lexicography training would touch Trinidadian with a barge pole," Winer recalled. "There were no previous works to base a dictionary on, and a lot of very ambiguous data. He preached persistence!"
Persistence indeed. Winer's Dictionary of Trinidad and Tobago is scheduled to be published by McGill-Queens Press later this year. Along the way, she also collected an enormous amount of linguistic and historical information that simply wouldn't fit in a dictionary. Enter Badjohns, Bhaaji & Banknote Blue: Essays on the Social History of Language in Trinidad and Tobago, a 450-page volume published by the UWI collecting articles and essays Winer has written since the early 1980s. In it she covers the broad landscape of Trinidadian speech, from food, kitchen and cooking terms, to medical terminology and terms for parts of the body, to the specialized argot of Trinidad's famous Calypso movement.
In the book and in person, Winer emphasizes the importance of acknowledging Trinidadian and other creoles as legitimate languages with rules and assumptions about the world that may differ from standard English.
"Some of these issues are more than just terminology differences," said Winer. "They are strong enough that they can cause real problems in cross-cultural situations. If you tell a Canadian-born doctor "this gas is travelling in my body and it's causing me pain," medically, that's neuralgia, pain along a nerve. But it's also, in North American English, a common cue for medical personnel to think 'delusional ideation of things moving through body.' So some poor person with neuralgia risks getting slapped in the psychiatric ward with a diagnosis of psychosis."
| TEC PHRASE | MEANING IN STANDARD ENGLISH |
| --- | --- |
| That child miserable. | That child is badly behaved. |
| He did it for himself. | He did it by himself. |
| I have tea arready. | I've already had breakfast. |
| He hurt he foot. | He hurt his foot (or) his leg. |
| This food need spice. | This food needs cinnamon. |
| I knew it wasn't going to work out from early o'clock. | I knew it wasn't going to work out from early |
| He suffering from tabanca. | He's suffering from unrequited love. |
| She real have broughtupcy. | She has very good manners. |
| If the tree eh bearing, put salt. | If the tree is not bearing fruit, use fertilizer. |