HEADLINERS
From Stanley Cups and Super Bowls to deep, deep thoughts
Flower wilting in media glare?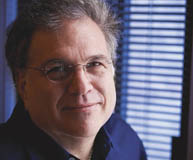 Being a hockey legend in Montreal has its advantages and disadvantages – just ask former Hab great, Guy Lafleur. Having basked in the spotlight for most of his Hall of Fame career, the five-time Stanley Cup champion is now caught in its unforgiving glare after he was charged with giving contradictory evidence at a bail hearing for his son, Mark. While many have come to the defense of The Flower, saying he acted as many fathers would, others have roundly criticized Lafleur for helping his son break a court-imposed curfew. In a recent article in the Montreal Gazette, psychology prof Jeffrey Derevensky took the latter stance, saying the elder Lafleur's conduct was "inappropriate."
Sports not healthy
Still in the sports arena, researchers in Germany have found the stress of major sporting events can increase the chances of heart attacks among fans. During the 2006 soccer World Cup, they found incidents of coronary emergencies among German soccer fans increased more than two-and-one-half times above the norm on days when Germany played. In a recent Toronto Star article, Dr. Scott Delaney, Research Director of Emergency Medicine at the MUHC, backed up the findings, saying there are spikes in cardiac cases in Montreal when Team Canada takes to the ice at the Olympics. With the New York Giants' thrilling last-minute win in Super Bowl XLII this past Sunday, one wonders how much traffic Big Apple emergency rooms saw...
Taylor lauded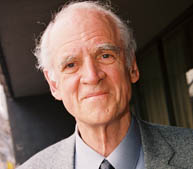 The Giants may sit atop the National Football League, but Charles Taylor enjoys a somewhat loftier perch – at least in the eyes of Ben Rogers of Prospect Magazine. In a long feature on McGill's Emeritus Professor of Philosophy, Rogers called him "arguably the most interesting and important philosopher writing in English today" who has "worked out a distinctive network of arguments and an exceptionally rich analysis of the modern self and its values." Taylor, winner of the 2007 Templeton Prize, was probably too busy to notice the high praise, having just wrapped up the cross-Quebec public consultation phase of the Consultation Commission on Accommodation Practices Related to Cultural Differences, otherwise known as the Bouchard-Taylor Commission.
The eyes have it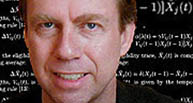 Electical and Computer Engineering Professor Jim Clark is every video gamer's nightmare. As featured in New Scientist magazine, Clark has developed a "fiendishly difficult video game" that actually tracks the movement of a player's eyes in order to make the bad guys pop up where it is most difficult to discern them. Using tiny cameras that follow the movement of a player's pupils, the first-person shoot 'em up is able to calculate which areas the player is focusing on most – and least. While there are no video games currently on the market equipped with eye-tracking capability, more and more companies are exploring the technology. Clark sees his research extending beyond the gamer's fantasy realm to real-life applications that include increasing the efficiency of displays used by helicopter rescue pilots.