Around campus
From Egypt with love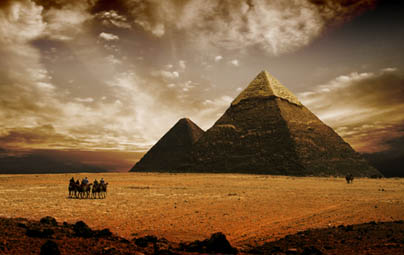 ISTOCKPHOTO
Travel back to the 1870s and experience a first-hand account of a long journey up the Nile via dahabiyah (or sail boat), as recorded by prominent Montreal businessman and McGill benefactor Peter Redpath. "Nile Letters: From Montrealers and Others," an exhibit on display at the McLennan Library until March 31, is centred on the letters Peter Redpath sent to a friend in London while he was traveling from Lower Egypt to Nubia in the winter of 1873. Peter Redpath was not the only notable McGill benefactor and supporter whose interest in ancient Egypt led to their embarking on journeys up the Nile in the late 19th and early 20th centuries. On display are some of the books and photographs bequeathed or donated to the collection by other benefactors who took the same trip.
"Nile Letters: From Montrealers and Others"; January 1—March 31; McLennan Library Building lobby, 3459 McTavish Street. Free. For more information, contact: steven.spodek@mcgill.ca.
Black schools: Do they have a place in Montreal?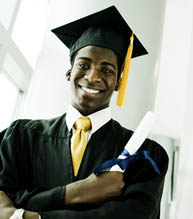 ISTOCKPHOTO
As part of Black History Month, the Black Students' Network (BSN) of McGill and the McGill Quebec Studies Programme will host a panel on "Black Schools" and their potential relevance or irrelevance to Montreal's Black youth. This timely discussion, broaching a hot-button issue that's already made recent headlines in Toronto, will focus on the alternatives needed to address the high numbers of Black youth not graduating from Quebec's high schools each year. Panelists will include Prof. Adelle Blackett, Faculty of Law, Dr. Gia Deleveaux, Centre for the Study of Learning and Performance, Sabrina Jafralie, a high school teacher and Youth In Motion program coordinator, Brian Smith, from Carrefour Jeunesse Côte-des-Neiges, and the African Canadian Development and Prevention Network.
Free public panel discussion "Black schools: Do they have a place in Montreal?" Wednesday, Feb. 13; 6:30 p.m., SSMU Building; 3480 McTavish Street; Lev Bukhman Conference Room, 3rd floor. For more information contact BSN McGill at 514-398-3001 ext 09974.
Como ninguna otra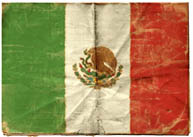 ISTOCKPHOTO
At one time or another, words like brilliant, demanding, exhilarating and shrewd have all been used to describe one of Mexico's foremost intellectuals, Carlos Monsiváis. As Latin America's most prolific commentator on Mexican society, Monsiváis has written countless newspaper and magazine articles, and published over a dozen books, covering the widest range of topics – from colourful Mexican wrestling to biting social commentary – and addressing aspects of the country's history, culture and politics like no other. On Wednesday, Feb. 13, as a kick-off to the 2008 McGill Institute for the Study of Canada conference "Are We American? Canadian Culture in North America," Monsiváis will present a free public lecture, entitled "The Other North America: Exploring How Mexicans View Their Place in North America's Cultural Landscape."
Carlos Monsiváis' The Other North America; Wednesday, Feb. 13; 5:00 p.m.; Hotel Omni Mont-Royal; 1050 Sherbrooke Street West. For more information; www.mcgill.ca/culture2008.
Canis lupus, meet your cousin Fifi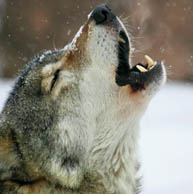 ISTOCKPHOTO
Have you ever wondered how your sweater-wearing, pampered teacup poodle could really be genetically linked to the resilient wolf? What does your snoring, TV-watching pug have in common with the sporty coyote? On Sunday, Feb. 10, pooch-loving families can learn all about the traits shared by man's best friend and its most common ancestors, the wolf and the coyote, at the next instalment of the Redpath Museum Sunday Discovery Workshops. You'll be surprised to learn that these canids have a lot more in common than tail wags and the ability to bark up a storm. As usual, the workshop will culminate with a craft session where kids can make their very own canine sock puppets to take home.
Sunday Discovery Workshop: Les loups, les chiens et les coyotes (en français) Deux sessions pour TOUS les âges: 13h30-14h30 et 15h-16h au Musée Redpath, 859, rue Sherbrooke ouest. $6/enfant, gratuit pour les parents. L'atelier inclue un bricolage. Info: Ingrid Birker, 514-398-4086, poste 4092.
The Minister of Cool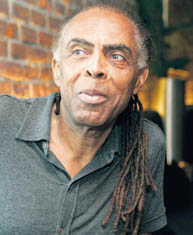 As a musician, Gilberto Gil jammed with Pink Floyd, recorded some 50 albums and has two Grammys to his name. As Brazil's Minister of Culture, Gil has become one of the world's leading advocates for the rights of artists, cultural producers and ordinary citizens with respect to digital culture. His unique perspective, drawn from the seemingly disparate worlds of pop and politics, will be shared with all on Friday, Feb. 15 as he presents a free public lecture on Digital Culture: Re-inventing America's New World Dream. The lecture, sponsored jointly by Media@McGill and the McGill Institute for the Study of Canada, promises to explore the hot-button issues surrounding cultural content and new media technologies, and the innovative policies and practices that will shape our digital future.
Gilberto Gil's free public lecture, Digital Culture: Re-inventing America's New World Dream; Friday, Feb. 15, at 6:00 p.m. at the Hotel Omni Mont-Royal, 1050 Sherbrooke Street West. For more information: http://media.mcgill.ca or www.mcgill.ca/culture2008.