The magic of McWHO
By Max Reed | From March 23-25 a diverse group of students hosted the first McGill World Health Organization Simulation (McWHO).
The conference, which was organized by the McGill International Relations Students' Association (IRSAM) and the McGill International Health Initiative (MIHI), brought together students from different levels and fields of study to figure out how to improve access to essential medicines for developing countries.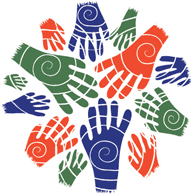 Tzigane
Through simulating different roles, the participants will be able to apply what they've learned in the classroom in a very hands-on way.
My role was to help guide a group of simulated pharmaceutical companies through the challenging process of developing a position and then building consensus to advance it.
In developing our position, what amazed me was how our different academic backgrounds enabled us to fully explore the complex nuances of the issue.
A group of law students taught us the delicate balance of intellectual property law.
Students from medicine and pharmacy supplemented this nicely by instructing us on exactly how much research and development goes into each drug.
Arts students provided a systemic analysis of the interplay of various political and economic forces.
It was a great example of how academic inter-disciplinarity helps to build mutual understanding.
But the McWHO conference is merely one example of the vibrant and incredibly diverse array of extra-curricular activities that often go unnoticed at McGill.
In addition to being fun, these bring with them immense educational and social benefits for students.
Leadership is learned by directing a play, running a club, or captaining a sports team.
Barriers are broken down through the participation of students from diverse linguistic, ethnic and geographic backgrounds in a common love for debate.
Friendships for the future are formed through many late nights spent putting together a newspaper.
On a more fundamental level, for many students extra-curricular activities provide the visceral connection to campus that is so important in creating the oft-discussed learning community.
At least for me they provide the memories of McGill that will define my future bond with this place.
I like to think that if academics are the heart of the McGill student experience then extra-curricular activities are its soul.
At McGill we, rightly so, spend a lot of time finding ways to make the heart beat stronger.
But, as a conference like McWHO reminds me, in our planning for the future we must not forget how essential it is to nourish and celebrate the soul.
Max Reed is a U4 arts student and former SSMU executive member. He can be reached at max.reed@mail.mcgill.ca