Headliners
24/7 election coverage and everything in between
Election experts
In the days and weeks leading up to the provincial election March 26, it seemed like you couldn't pick up a paper or turn on a TV or a radio without coming across yet another McGillian offering expert commentary about the campaign. Insight into virtually every issue was given by the likes of Desmond Morton, history professor; Stephen Scott, law professor; and William Watson, economics professor, to name a few. It should come as no surprise that Antonia Maioni, director of the McGill Institute for the Study of Canada was particularly busy, appearing on CBC on election night and CTV the next morning.
Trailblazing prof gives thumbs up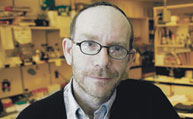 Claudio Calligaris
Moshe Szyf, pharmacology and therapeutics professor, was cited in a recent article in Scientific American. Szyf, a trailblazer in the field of epigenetics, was asked to comment on a recent study that shows how memories are formed by the same gene-silencing mechanism used in embryo development. The findings go against a long-held belief among neuroscientists that when a fetus is fully developed, the process called DNA methylation stops. For Szyf, this verifies what he has long believed to be true: that DNA methylation is reversible—opening the door for potential new therapies for mental illnesses like schizophrenia. The PBS program Nova will soon be showcasing Szyf and his frequent collaborator Michael Meaney.
Shrikes fly the coop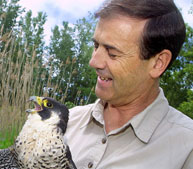 Owen Egan
As the list of endangered and extinct species grows larger at a disturbing rate, here's a story that'll make you sing. The most aptly named man at McGill, David Bird, director of the Avian Science and Conservation Centre (ASCC), published an article in the Montreal Gazette recently outlining the Centre's program to repopulate Quebec with loggerhead shrikes. Having disappeared from Quebec over the last decade, the tiny raptorial songbird, which has the gruesome habit of skewering prey on barbed wire and thorns, is making a minor comeback of sorts, thanks to the ASCC's breeding program. Shrikes born in captivity are being released in hope that they will repopulate the province. While none of the birds have yet stayed behind to breed, a similar project in Ontario has been met with some success.
Backyards beat balconies
Following the release recently of the 2006 Census, local media were looking at the migration of young families from Montreal to the suburbs. Who better to ask to comment on the exodus than Raphael Fischler, professor at McGill's School of Urban Planning? Interviewed by the Montreal Gazette, La Presse and CJAD, Fischler said that cheaper housing, lower taxes and more green space for their kids are just some reasons why people are making the move. "People would rather have a backyard and space for their kids than a balcony," he said.
Nanotechnology funding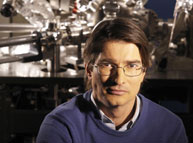 As reported by the CanWest News Service, Canadian scientists exploring the minuscule world of nanotechnology are rich with cutting-edge research facilities, but churchmouse poor when it comes to paying the people to do the work. Compared to colleagues working south of the border, who get more than $1 billion U.S. per year from an aggressive nano-support program, Canadian researchers had to divvy up a modest $180 million Canadian as late as 2004. "Canada has done a great job in the last few years establishing infrastructure" said physics professor Peter Grütter. "But to take advantage of all this equipment you need manpower, and that money is not kept up. I find that sad."