Around campus
Science students branch out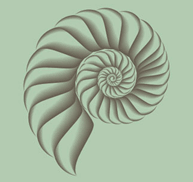 Birds of a feather flock together, but scientific researchers too often isolate themselves on their own particular branch of the tree of knowledge. To counteract that tendency and foster better interdisciplinary communication, McGill graduate science students will hold the Interdisciplinary Graduate Student Research Symposium March 29 and 30 at Thomson House. The Symposium emphasizes communication of ideas to an audience encompassing a broad range of scientific interests and expertise. It will consist of short talks and poster presentations by graduate students from McGill and elsewhere as well as what promises to be a lively keynote speech by meteorologist and fearless "stormchaser" Dr. Howard Bluestein of the University of Oklahoma.
Interdisciplinary Graduate Student Research Symposium, March 29-30, Thomson House, 3650 McTavish St. Admission: free, open to the public. For more information, see www.mcgill.ca/science/igsrs/
Exploring health: Projection and reflection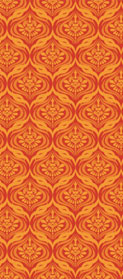 The Oscar-winning documentary Born Into Brothels will serve as food for thought on concepts of health and healing at the next installment of "Films that Transform," a monthly film screening and discussion series organized by the Faculty of Medicine's Programs in Whole Person Care. Winner of the 2005 Academy Award for Best Documentary, Born Into Brothels is a portrait of eight unforgettable children who live in the red light district of Calcutta, where their mothers work as prostitutes, and how they are transformed through the act of recording their own lives through photography. Filmmaker Zana Briski gave each child a camera and asked them to record their daily experiences. The screening will be followed by a discussion of the film, especially as it relates to notions of wellness and healing in daily life.
Tuesday, April 17, 7 p.m. Moyse Hall, Arts Building, 853 Sherbrooke W. Admission: $10, $5 students/seniors. For information, call 514-398-2298 or see www.mcgill.ca/wholepersoncare
Tommy... eat your heart out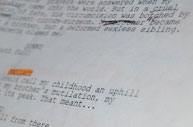 An upcoming student musical that bills itself as a "rip-roaring rock opera" promises to put a smile on your face and leave a tune on your lips. Written and directed by McGill undergraduate Evan Malach, In Adequacy will be performed March 30-31 at Players' Theatre. The play centres on Donny (played by Malach), a guitar-toting picaroon whose wanderings lead him to a bizarro Mojave Desert burg called Adequacy. The citizens of Adequacy are no ordinary townsfolk: they include such colourful personages as the freelance journalist-cum-secret agent Fallacy O'Neill (Katie Snetsinger), Alto (En-Ming Hee), a food-a-phobic restaurateur, and the rubber-prison inmate Hugh Bris (Adam Jesin).
In Adequacy, March 30, 8 p.m., March 31, 2 p.m., 8 p.m., Player's Theatre, 3480 McTavish, third floor (wheelchair accessible). Tickets are $6 and can be reserved online at www.welcometoadequacy.com or bought at the door.
Spring's abloom at Mac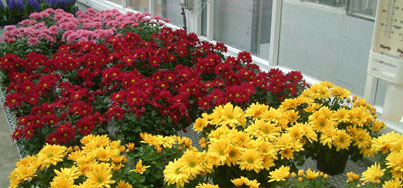 Easter is around the corner. That means two things: the semester is almost over and students must hand in their term papers and final projects. Enjoy one of the Greenhouse Crops class' projects—colourful geraniums, tulips, pansies, chrysanthemums, daffodils and more. The class welcomes you to its annual spring plant sale on Tuesday April 3, from noon to 4 p.m., in the Raymond Greenhouse at the Macdonald Campus. Celebrate the Macdonald Centenary in horticultural style: get horticultural advice, visit the pesticide-free greenhouse and stock up on student-grown blooming beauties.
Greenhouse Crops class spring plant sale. Noon to 4 p.m., Tuesday April 3, Raymond Greenhouse at the Macdonald Campus, 21111 Lakeshore Road, Ste.Anne de Bellevue. For more information, contact David Wees at 514-398-7756 or david.wees@mcgill.ca.
Don't chicken out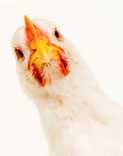 If you and your kids are tired of being cooped up at home on Sunday afternoons, here's something to consider: on April Fool's Day, Redpath Museum will pay big-screen tribute to a most unlikely star, when it screens The Natural History of the Chicken as part of its Super Science Documentaries series. The 2002 documentary offers an inside look at America's $40 billion a year poultry industry, while also casting a gently humorous eye on domesticated chickens and the people who care for them.
Sunday, April 1, 4 p.m. Redpath Museum, 859 Sherbrooke W. Admission: free, donations accepted. For more information, contact Ingrid Birker, 514-398-4086, ext. 4094, ingrid.birker@mcgill.ca
CBC/McGill season ends with flute flourish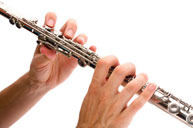 The CBC/McGill concert series will complete its 28th season tonight at Pollack Hall with a performance by the world renowned flute section of the Montreal Symphony Orchestra. The four-member section, which consists of Timothy Hutchins, Denis Bluteau, Carolyn Christie and Viriginia Spicer, will be joined by special guest and highly esteemed flute soloist Susan Hoeppner. A cellist and two pianists will also join the group, which will play a variety of forms of flute music from Renaissance dances to Celtic tunes. Works by Ravel, Villa Lobos and Debussy are also on the program.
Thursday, March 29, 7:30 p.m. Pollack Hall, 555 Sherbrooke W. Admission: $15, $10 students/seniors. Tickets can be purchased at Pollack Hall box office, 514-398-4547, weekdays from noon to 6 p.m. or one hour prior to the concert. They are also available, with service charges, at Admission outlets, 514-790-1245 or www.admission.com