HEADLINERS
Quakes, crops, courts and corporate kudos
Best chance at life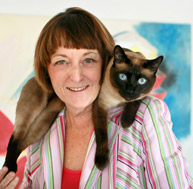 The Globe and Mail recently featured an op-ed penned by Margaret Somerville, Founding Director of the McGill Centre for Medicine, Ethics and Law, in which she addresses the case of the 11-year-old Ontario boy with leukemia who is refusing chemotherapy, a decision supported by his parents, but not so much by the Children's Aid Society. "These conflict-over-treatment cases are almost always very hard to call and good facts – which, as the public, we don't have in this boy's case, at present – are essential to good ethics and law. But in fulfilling our obligations as a society to protect this child, we should err on the side of giving him the best chance at life," concluded Somerville, who was also quoted on the issue in the Toronto Star.
Food solutions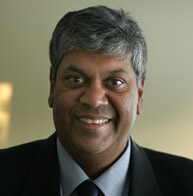 Dean of Agricultural and Environmental Sciences Chandra Madramootoo authored an op-ed addressing the global food crisis. Published in The National, a new English-language daily in Abu Dhabi, the piece calls for "a reinvestment in agricultural research in both the developed and developing countries," adding that "research into new drought- and disease-resistant seed varieties, advanced water management technologies, the reduction of post-harvest losses and improved methods of food processing in rural communities are key," and that furthermore "we must urgently rethink the use of valuable food-producing lands, as well as the destruction of forested lands, to grow crops for fuel."
Battle of the (tectonic) titans
Professor John Stix, Chair of the Department of Earth and Planetary Sciences was quoted in the Los Angeles Times about the massive earthquake in China, explaining how it was caused by the tectonic battle between the Indian subcontinent and the Eurasia Plate that has been raging for tens of millions of years, lifting the Himalayas and spurring countless quakes. Stix got right to the point: "India is basically ramming into the rest of Asia."
Best in business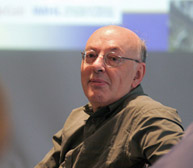 Management Professor Henry Mintzberg is in good company, cracking the Top 10 in the Wall St. Journal's list of Most Influential Business Thinkers, compiled using Google hits, media mentions and academic citations. Prof. Mintzberg is ranked ninth on the list, which also includes Bill Gates, New York Times journalist Thomas L. Friedman, and writer Malcolm Gladwell.