In memoriam
André Robert Laplante

Courtesy of McGill University
Professor André Laplante of the Department of Mining, Metals and Materials Engineering passed away March 5, while cross-country skiing with students at the Morgan Arboretum. Known for his positive attitude and dedication to teaching, he will be missed by students and colleagues alike. Professor Laplante will be remembered for his fairness and high moral standards, and for a career in which he brought a modern practical expertise to the ancient art of gold recovery.
Fred Segal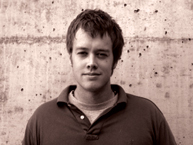 Courtesy of McGill Daily
Fred Segal passed away suddenly in Toronto on Sunday, March 12. Fred was popular with both students and the administration for his advocacy of tolerance and equity issues, and for his competent, self-effacing leadership style. Fred received the Scarlet Key award in 2003 and graduated with first class honours in Economics and History. He will be sorely missed by the many friends he made at McGill.