KUDOS
Honorary degrees around the world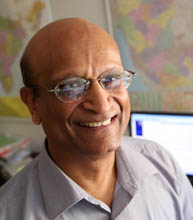 Professor Vijaya G. S. Raghavan
OWEN EGAN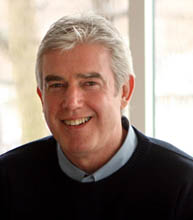 Professor John Lynch
OWEN EGAN
On Nov. 13, Vijaya G. S. Raghavan, the James McGill Professor of Bioresource Engineering will receive an honorary degree of Doctor of Science from Tamil Nadu Agricultural University in Coimbatore, India. Raghavan is being recognized for his need-based research initiatives and for his promotion of processing agricultural commodities.
Professor John Lynch from the Department of Epidemiology, Biostatistics and Occupational Health, and Canada Research Chair in Population Health, will be awarded an honorary Doctorate in Medical Science from the University Copenhagen on Nov. 15.
This prestigious award, from one of the oldest universities in Europe (established in 1479) and the largest in Denmark, is in recognition of his service to public health.