McGill honours and is honoured
They are healers and builders,teachers and thinkers. They are experts in quorum sensing and cartilage remodelling, heavy ion collisions and monsters in medieval lit. They have inspired us to moments of global action and solemn introspection. They have changed the way we work and the way we play, the way we move upon this earth and the way we look toward the stars. They have given us insight into that which came before us and equipped us with the tools to look to the future with confidence. They are this year's Professors Emeriti, Librarian Emerita and Honorary Degree recipients.
Plummer's McGill ties run deep
When Christopher Plummer accepts his honorary Doctor of Letters on June 1, it will be a homecoming of sorts. Although the award-winning actor never attended McGill himself, his family ties to the university are strong.
From 1835 to 1846, McGill was led by Principal John Bethune, Plummer's maternal great-grandfather. Also on the McGill staff was Plummer's great-great-grandfather, Joseph Abbott, who, from 1843 to 1852, served as everything from registrar and bursar to vice-principal and chaplain. Joseph's son, John Joseph Caldwell (better known as Sir John Abbott), earned a B.C.L. from McGill in 1854 and served as dean of law from 1855 to 1880. Sir John Abbott went on to become mayor of Montreal and, of course, was elected Canada's third prime minister in 1891 following the death of John A. Macdonald.
Plummer's great-aunt Maude Abbott overcame being orphaned as an infant to blaze a trail as one of McGill's first female graduates. She went on to a brilliant career in medicine, earning a reputation as the world's leading authority in the field of congenital heart disease. Finally, Isabella Plummer, the actor's mother, was the secretary of the dean of science during the '30s.
Christopher Plummer Doctor of Letters
Thursday, June 1, 10 am, Faculty of Arts "A" and Faculty of Religious Studies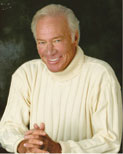 One of the world's foremost Shakespearean actors, Christopher Plummer has delivered acclaimed performances as King Lear, Macbeth and Othello's Iago, but is perhaps best known to film buffs as Baron Von Trapp in Rogers and Hammerstein's The Sound of Music. He has appeared in more than 100 films and has won two Tony Awards for theatre and an Emmy for the television series The Moneychangers. He has a star on Canada's Walk of Fame, was awarded the Governor General's Lifetime Achievement Award in the Performing Arts and is a companion of the Order of Canada.
Donovan W.M. Waters Doctor of Laws
Wednesday, May 31, 6 pm, Faculty of Law
Donovan Waters is a leading international expert in trust law and the author of several texts, including The Law of Trusts in Canada. Before joining McGill's Faculty of Law in 1967, he taught at the Universities of Oxford, London, Chicago and Saskatchewan. He was appointed Gale Professor of Law at McGill in 1974, leaving three years later to teach at the University of Victoria where, in 1996, he was named an emeritus professor. With an international reputation as an expert on common law and equity, Waters twice represented Canada at the Hague Conference on Private International Law.
Ida Haendel Doctor of Music
Monday, June 5, 10 am, Schulich School of Music
Ida Haendel began studying violin at the Warsaw Conservatory in Poland at age four in the early 1930s. Before the start of World War II, her family moved to London, where she became known as a child prodigy, playing for British troops under often-horrid conditions. One of the most celebrated musicians in the world, Ms. Haendel is revered for her legendary performances with the world's greatest orchestras and conductors, including Simon Rattle and Zubin Mehta. She was made a commander of the British Empire in 1991.
Pierre Jeanniot Doctor of Science
Monday, May 29, 2 pm, Desautels Faculty of Management
A recognized leader in international civil aviation, Pierre Jeanniot has helped make the skies a safer place, having been instrumental in the development of the black box flight data recorder. A former president and chief executive officer of Air Canada, he oversaw the privatization of the airline during the '80s, and served as director-general of the International Air Transport Association (IATA) from 1993 to 2002. He was named an officer of the Order of Canada in 1989.
Nancy Huston Doctor of Letters
Thursday, June 1, 10 am, Faculty of Arts "A" and Faculty of Religious Studies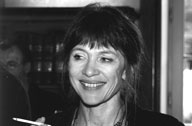 Known and respected as much for her scholarly non-fiction as for her literary fiction, Nancy Huston is an award-winning author who is equally at home writing in English or French. Indeed, even though she lacked a full command of the French language until she was in her early 20s, her first novel, Les Variations Goldberg, which was written in French, was awarded the Prix Contrepoint and was shortlisted for the Prix Fémina. Since 1980, she has published more than 20 books and received the Governor General's Award and Prix Canada-Suisse for her book Plainsong.
Victor A. McKusick Doctor of Science
Tuesday, May 30, 3 pm, Faculty of Medicine/Health Sciences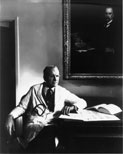 A physician, researcher and University Professor of Medical Genetics at the Johns Hopkins University School of Medicine, Victor A. McKusick is widely acknowledged as the "father of genetic medicine." McKusick has led the world in searching for and mapping genes related to inherited diseases and in laying the foundations for the Human Genome Project. McKusick has received numerous awards, including the National Medal of Science, and is a member of the National Academy of Sciences, the Institute of Medicine and the Royal College of Physicians.
Dominique Schnapper Doctor of Laws
Monday, May 29, 7 pm, Centre for Continuing Education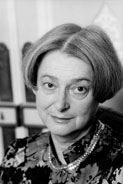 Dominique Schnapper is a sociologist and educational director at France's École des hautes études en sciences sociales who has devoted the past 10 years of her career to tackling issues related to nationalism and regionalism. Described as courageous and sometimes iconoclastic in her views, she is a champion of education as a critical means of social integration in today's increasingly multicultural societies.
Morris Halle Doctor of Letters
Thursday, June 1, 2 pm, Faculty of Arts "B"
A world authority on linguistics, Morris Halle spent 45 years on the faculty of the Massachusetts Institute of Technology, where he and Noam Chomsky founded MIT's graduate linguistics program in 1961. As co-authors in 1968 of a study on the sounds of speech, Halle and Chomsky shed considerable light on the mechanics of language, including the predictability of the sounds of English words. Retired since 1996, he is currently working on a book exploring the nature of poetic verse.
Michael W. Apple Doctor of Letters
Monday, May 29, 10 am, Faculty of Education and Library and Information Studies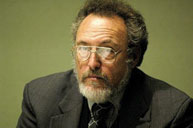 Considered one of the most important educational scholars of the 20th century, Michael W. Apple has earned a Lifetime Achievement Award from the American Educational Research Association, among other honours, for his influence in democratizing educational research, policies and practices. He is the John Bascom Professor of Curriculum and Instruction and Educational Policy Studies at the University of Wisconsin, Madison, and the author of such seminal books on education as Ideology and Curriculum and Official Knowledge.
Ursula M. Franklin Doctor of Science
Wednesday, May 31, 10 am, Faculty of Science "A"
Ursula Franklin has combined a career in science with a lifelong commitment to promoting peace and social justice. A Holocaust survivor, she came to Canada from her native Germany in 1949, eventually becoming the first female professor in the Department of Metallurgy and Materials Science at the University of Toronto. Her advocacy work is credited with influencing the United States' decision to ban above-ground testing of nuclear weapons.
Lorne Trottier Doctor of Science
Tuesday, May 30, 10 am, Faculty of Engineering
Lorne Trottier is the co-founder of Matrox, a world-renowned computer graphics, video and imaging company with headquarters in Montreal. A two-time McGill graduate, Trottier is also a member of the Advisory Board of the Faculty of Engineering and a governor emeritus. Since establishing the Trottier Family Foundation in 2000, to promote science, technology, education, health care and Third-World economic development, Trottier has made major contributions to many academic and health care institutions. The Lorne M. Trottier Building, opened at McGill in 2003, houses cutting-edge research and labs for science and engineering.
Hon. James K. Bartleman Doctor of Letters
Monday, May 29, 10 am, Faculty of Education and Library and Information Studies

The Honourable James K. Bartleman, distinguished diplomat and Ontario's 27th lieutenant governor, is of Anishnawbe ancestry and a member of the Mnjikaning First Nation. He spent 35 years in the Canadian Foreign Service, including postings as ambassador to the European Union, the North Atlantic Treaty Organization, Israel and Cuba, and as high commissioner to Australia. He recounts his peripatetic life in his 2004 memoir On Six Continents. He was also a foreign policy advisor to Prime Minister Jean Chrétien. James Bartleman is the first member of a First Nation to be named lieutenant-governor of Ontario.
Helen K. Mussallem Doctor of Science
Tuesday, May 30, 3 pm, Faculty of Medicine/Health Sciences
Over the course of a career spanning more than six decades, Helen Mussallem accomplished for the nursing profession in Canada what Florence Nightingale did for Britain. Mussallem's 1957 tour of hospital-based nursing schools across the country prompted major reforms in nursing education in Canada, as teaching programs were moved out of hospitals and into universities. She earned her own Bachelor of Nursing degree from McGill in 1947, later becoming the first Canadian nurse to obtain a doctorate in nursing education.
Louise Fréchette Doctor of Laws
Wednesday, May 31, 6 pm, Faculty of Law

Named in 1998 as the first deputy secretary-general of the United Nations, Louise Fréchette has had a key role in sustaining the UN's peacekeeping operations and organizing the UN Secretariat. Throughout her lengthy career as a civil servant and diplomat, Fréchette has earned an international reputation as a champion of humanitarian assistance, environmental issues, AIDS relief and international security.
George A.O. Alleyne Doctor of Science
Tuesday, June 6, 2:30 pm, Faculty of Agricultural and Environmental Sciences (Macdonald campus)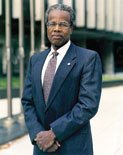 Sir George A. O. Alleyne is chancellor of the University of the West Indies, special envoy to United Nations Secretary-General Kofi Annan for HIV/AIDS in the Caribbean region and Director Emeritus of the Pan-American Health Organization. A Barbadian national and internal medicine specialist, he has published more than 150 articles in scientific journals on nutrition, renal biochemistry and clinical medicine. He was made a Knight Bachelor by Queen Elizabeth II in 1990.
Roger F. Tomlinson Doctor of Science
Wednesday, May 31, 2 pm, Faculty of Science "B"
Motorists who rely on computerized navigation systems to find their way around can thank Roger Tomlinson for helping to point the way. After earning a Master of Science degree from McGill in 1961, he began developing the geographic information system (GIS) that today allows drivers to locate their destination at the push of a button and astronomers to map out entire galaxies. His achievements have earned him the Gold Medal of the Royal Canadian Geographical Society and made him a member of the Order of Canada.
Balkrishna Vithaldas Doshi Doctor of Science
Tuesday, May 30, 10 am, Faculty of Engineering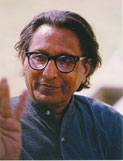 Balkrishna Vithaldas Doshi is an architect, educator and academic. He worked with celebrated Swiss architect Le Corbusier in Paris in the early '50s and, in 1978, established the Vastu-Shilpa Foundation for Studies and Research in Environmental Design, internationally recognized as a pioneer of low-cost housing and sustainable community design. Through the foundation, he has collaborated with the McGill School of Architecture on a number of successful projects.
Professors emeriti
Desmond Morton OC
Hiram Mills Emeritus Professor
BA (Royal Military College of Canada); BA, MA (Oxford); PhD (London)
Desmond Morton, an authority on Canadian military, political and labour history, came to McGill in 1994 to direct the McGill Institute for the Study of Canada. A Rhodes scholar, Morton served for two years as an assistant provincial secretary for Ontario's New Democratic Party before finishing his London School of Economics PhD in 1968. His devotion to public service led him to work closely with high school teachers and as a government advisor. The author of over 40 books, he is also an officer of the Order of Canada and a member of the Royal Society of Canada.
David Williams
BA (Boston); MA, PhD (Toronto)
David Williams, a specialist in early and mediaeval literature, joined McGill's Department of English in 1967. His first book was Cain and Beowulf: A Study in Secular Allegory, and his most recent, Deformed Discourse: The Function of the Monster in Mediaeval Thought and Literature, earned the Raymond Klibansky Prize for Most Outstanding Book in the Humanities. Williams was named Kennedy-Smith Professor of Catholic Studies in 2000. His lectures on Chaucer's The Canterbury Tales are legendary. Williams is a member of the Académie Européenne des sciences, des arts et des letters, and France named him a chevalier of the Ordre des palmes académiques.
Bruce G. Trigger OC, OQ, FRSC
BA (Toronto); PhD (Yale)
Bruce Trigger is renowned for his cutting-edge works on Egypt, Canadian indigenous peoples and archaeological theory. He came to McGill's Department of Anthropology in 1964, and was named James McGill Professor in 2001. His The Children of Aataentsic: A History of the Huron People to 1660 has been described as a "masterpiece of historical imagination and literary quality." In 2003, he published the comprehensive Understanding Early Civilizations: A Comparative Study. Trigger is an officer of the Order of Canada and Ordre national du Québec, a fellow of the Royal Society of Canada and has won the Prix Victor-Barbeau, the Prix Léon-Gérin and the Society for American Archaeology Lifetime Achievement Award.
Janet Gail Donald FRSC
BA, MA (Western Ontario); PhD (Toronto)
In 1973, Janet Donald came to McGill's Faculty of Education. In her many publications, Donald addresses the challenges of postsecondary teaching and learning, and how to improve the process. She has also served on numerous advisory boards and committees at McGill, and has represented the university in national and international scholarly organizations such as UNESCO. Donald has been honoured by the Canadian Educational Research Association, the Canadian Society for the Study of Higher Education and the American Educational Research Association. She was elected a fellow of the Royal Society of Canada in 2001.
Frances Kathleen Groen
Trenholme Director Emerita of Libraries BA, BLS (Toronto); MA (Pittsburgh)
Frances Groen is a specialist in health science and academic libraries, and has received such distinctions as the Canadian Association of College and Research Libraries Outstanding Academic Librarian in 1996 and the Canadian Association of Research Libraries Distinguished Service to Research Libraries Award in 2004. Groen served McGill University from 1973 to 2005, and in 1996, she was appointed the first Trenholme Director of Libraries. In that role, she provided outstanding leadership to over 230 staff and 14 branch libraries. She has just finished a book on libraries and the public good in the internet era.
John J. Jonas OC, CQ, FRSC, FASM, FCIM, FCAE
Birks Emeritus Professor of Metallurgy
BEng (McGill); PhD (Cambridge)
John Jonas graduated from McGill in 1954, worked for a year for the Steel Company of Wales before going to Cambridge and returned to McGill's Department of Metallurgical Engineering in 1960. He was associate dean of the Faculty of Graduate Studies and Research from 1971 to 1975. He is internationally renowned for having introduced a method of controlled rolling in the manufacture of steel plates. Jonas received the Killam Prize in Engineering in 2000, was named an officer of the Order of Canada in 1973 and a chevalier of the Ordre national du Québec in 2000, and was awarded a gold medal by France's prestigious Société française de métallurgie et de matériaux.
Jean-Louis Goffin
Samuel Bronfman Professor Emeritus in Management
BEng (Université Libre de Bruxelles); MSc, PhD (California at Berkeley)
Jean-Louis Goffin is a leading expert in the resolution of large-scale optimization problems, whose work has been widely published and extensively cited, with over 70 papers and reports in leading journals. Goffin has served on numerous editorial boards for leading publications throughout his career. He spent four years at HEC Montréal before joining McGill's Faculty of Management in 1976. In 1980, he co-founded the Groupe d'études et de recherche en analyse des décisions. He currently holds the Samuel Bronfman Chair in Management. Goffin has also served as an associate member of the Department of Mathematics since 1996.
Edward Arthur Meighen
BSc (Alberta); PhD (California at Berkeley)
An outstanding teacher, Edward (Ted) Meighen has been with the Department of Biochemistry for over 35 years. While maintaining an internationally renowned research program, he found the time to serve on many committees, such as the Board of Governors and Senate. Meighen, one of Canada's leading protein chemists and enzymologists, identified the actual molecule required to induce bacteria to emit light. Moreover, he contributed significantly to the concept of "quorum sensing," which describes how bacteria respond to changes in their environment and is crucial to understanding pathogenic mechanisms.
Balfour M. Mount OC, OQ, MD, FRCS(C)
Eric M. Flanders Emeritus Professor of Palliative Care
MD (Queen's)
Balfour Mount came to McGill to study surgery and urology after earning his medical degree from Queen's University in 1963. In 1974 his career changed dramatically when he spent a sabbatical period at St. Christopher's Hospice in London. Over the next 30 years, Mount became the leading figure in palliative care medicine in Canada and vastly influential in his field worldwide. He established the Division of Palliative Care at McGill and in 1994 was appointed the first Eric M. Flanders Professor of Palliative Care. Mount was named an officer of the Order of Canada in 2003 and of the Ordre national du Québec in 1988.
Anthony Robin Poole
BSc, PhD, DSc (Reading)
Robin Poole was recruited to McGill in 1977 to establish and direct the Joint Diseases Laboratory at the Shriners Hospital. His research on cartilage remodelling and arthritis has led to new therapies for the disease's treatment. Co-founder of the Canadian Arthritis Network, he has served as an advisor and board member to journals, academic and commercial institutions, and governments in North America and overseas. Poole has received the Kappa Delta Award of the American Academy of Orthopaedic Surgeons, the Howard and Martha Holley Research Prize in Rheumatology and the Carol Nachman International Prize for Rheumatology.
Henry Ryusuke Shibata FACS, FRCS(C)
MD (Hiroshima); MSc (McGill)
Vancouverite Henry Shibata moved to Japan after World War II, graduated from the Hiroshima University School of Medicine in l955 and spent a year at the Hiroshima Atomic Bomb Casualty Commission. In 1961, he came to Montreal and completed his training at the Royal Victoria Hospital before joining McGill. He co-founded McGill's Melanoma Clinic in 1972 and founded Canada's first training program in general surgical oncology in 1978. Shibata was founding president of the Canadian Society of Surgical Oncology. In 2002, the Government of Japan awarded him with the Order of the Sacred Treasure, Gold Rays with Rosette medal.
Clifford Paul Stanners
BSc (McMaster); MA, PhD (Toronto)
Clifford (Cliff) Stanners was recruited to McGill's Department of Biochemistry in 1982 and appointed director of the McGill Cancer Centre in 1988, to which he attracted many prominent doctors and medical researchers. His research had a great impact on the understanding of the development of malignancies. In 1997, Stanners was named the Jeanne and J.-Louis Lévesque Chair of Cancer Research. He served on the Board of Directors of the Canadian Institute of Biotechnology, the Montreal General Hospital Research Institute and the College of Reviewers of the Canada Research Chairs program and as chair of the Canada Foundation for Innovation Evaluation Committee.
Jafar Arkani-Hamed FRSC, FRAS, FASI
BEng (Tehran); PhD (Massachusetts Institute of Technology)
Canada's leading planetary geophysicist Jafar Arkani-Hamed joined McGill's Department of Earth and Planetary Sciences in 1988. He has been active on numerous university committees and has served as the coordinator and supervisor of the Geophysics Program and as director of research of his department. His expertise has been repeatedly sought by the Canadian Space Agency, and he has served on many national advisory committees. He has been named fellow of the Royal Astronomical Society of London and the Royal Academy of Science of Iran and, in May 2005, he was elected to the Royal Society of Canada.
Howard Bussey FRSC
BSc, PhD (Bristol)
Molecular biologist Howard Bussey played a key role in the creation of the biological equivalent to the periodic table. His genomics work provides enormous insight into the functions and interactions of many genes about which we previously knew nothing. He has published 116 refereed journal articles in Nature, Science, Cell, PNAS and other journals. Recruited to McGill's Department of Biology in 1969, Bussey has been an exceptional teacher and researcher, deeply committed to graduate student training. Bussey was elected to the Royal Society of Canada in 1997 and received the Award of Excellence from the Genetics Society of Canada in 1999.
Subal Das Gupta
Macdonald Emeritus Professor of Physics
MSc (Calcutta); PhD (McMaster)
Physicist Subal Das Gupta is a world expert in heavy ion collisions. In 1962, he joined McGill's Department of Physics, of which he was also chair. Since 2002, he has held the title of Macdonald Professor of Physics. Das Gupta has played a key role in making the university's subatomic theory group one of the strongest in North America. He has held many visiting positions at prestigious laboratories and universities around the world. He has been invited to give seminars in most major Canadian and American universities and has made numerous addresses at national and international conferences.
John Olaf Ström-Olsen
BA, MA, PhD (Cambridge)
Physicist John Ström-Olsen joined McGill's Department of Physics in 1969, serving on many university committees as well as being departmental chair. He has made a profound contribution to our fundamental understanding of metals and alloys, and his research led to the development of a wide range of applications that have attracted significant interest from industry and government. Ström-Olsen holds 19 patents, and in 1989, his research on hydrogen and amorphous materials resulted in him being awarded the Hydrogen Research Chair by the Ministère de l'énergie et des ressources du Québec.