Around campus
Will R2-D2 give the keynote address?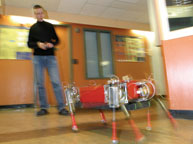 Owen Egan
They brought you Morpheotron, Beowulf Cluster and Acoustically Excited Transverse Jet. The last three albums by a local speed-metal band? Nope, just some of the successful projects conceived and delivered by McGill's Centre for Intelligent Machines (CIM). To celebrate their 20th anniversary of creating some of the funkiest robots and intelligent systems around, the CIM people will be hosting an open house on May 26 complete with demonstrations of research projects in such areas as robotics, virtual touch, shared reality and intelligent environments. A variety of speakers (including Julie Payette, McGill grad and NASA astronaut) will give lectures over the course of the day, ending with a dinner at the Faculty Club that will feature special guest Alex Pentland of MIT.
May 26; open house begins at 10 am, banquet ends at 10 pm. $100 for banquet, limited space. For reservations contact Marlene Gray at manager@cim.mcgill.ca or call 398-4132.
Hip Hop vs. HIV/AIDS in Venezuela: Taking it to the streets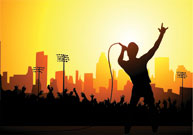 iStock
If music is a vehicle for social change and education, then hip hop is at the vanguard of musical genres.
HIV/AIDS is a serious issue facing Latin American countries, of which Venezuela is one of the largest and where 90 percent of HIV/AIDS victims are unaware of their medical condition. H vs. H, as it is known, aims to bring awareness and education through music, dance and interactive workshops, which go directly to communities in Venezuela to spread the hip hop/HIV/AIDS word - minus the "bling" themes of most North American hip hop artists.
Hip hop artist and educator, Rodrigo Ardiles, Les Production Elephriends and Cuban rappers, Obsesion, come together to share their experiences on bringing hip hop and AIDS education to the streets of Venezuela in a multi-media presentation Thursday, May 25, at McGill's Faculty of Education building.
The evening, sponsored by the McGill Faculty of Education and the McGill International Health Office, begins at 6 pm. The event takes place in the Jack Cram Auditorium (R. 129) at 3200 McTavish Street, Thursday, May 25, 2006. Tel. 398-6399.
Health and the community: A public conversation

Tzigane
The always-contentious issue of public and private health care in Canada and Quebec is the topic of a Public Conversation, part four of a series presented by McGill's Alumni Education.
Moderator and social activist Amanda Sheedy welcomes McGill University's Amelié Quesnel-Vallée to the Peel Street Café Republique, Monday, May 29. A medical sociologist and social demographer, Quesnel-Vallée is currently working with a grant from the Canadian Institutes for Health Research, on research that examines examines the contribution of social policies to the social inequalities in health over the course of a life.
The recent Supreme Court ruling on Quebec's ban on private health insurance and Quebec Health Minister, Philippe Couillard's response will be the rallying point for the night's dialogue between audience and guests. Did Minister Couillard's consultation document on waiting times for hip, knee and cataract surgery go far enough? How would the privatization of health insurance impact on social inequalities in health in Canada and Quebec?
Public Conversation: Communities and Health is sponsored by the McGill Alumni Education. The Café Republique at 1200 Peel seats 90. Admission is free. Monday, May 29, 2006, 6:30-8:30 pm. Book in advance by phoning 398-7684.
Music, Maestro!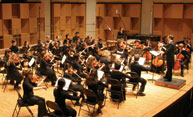 Jean-Paul Desjardins
Budding Glenn Goulds and Itzhak Perlmans will be hitting all the right notes at the gala concert of winners of the McGill Conservatory's 2006 Concerto Competition. Held on March 13, the annual competition saw students of the Conservatory's Community Program (where some students are as young as seven) judged by age category and instrument. For the gala, second-place winners will play with their piano accompanist in the first half of the concert, while first-place winners will be showcased with the Westmount Youth Orchestra under the direction of Scott Gabriel in the second half.
Friday, May 19, 7:30 pm. Pollack Concert Hall. Admission: $10, $5 students and seniors. Ticket office: 398-4547; tickets will also be available at the door one hour before the concert.