Slice of life:
Francophones at McGill University
SYLVAIN-JACQUES DESJARDINS | Expressions of accomplishment and pride brighten Catherine Boisvert's face as she recalls the language barriers she's tackled to succeed at McGill University.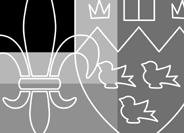 ILLUSTRATION: TZIGANE

As a French-speaking student, schooled most of her life in her mother tongue, receiving an English education for the first time hasn't been easy. Much less in biology, a department Boisvert graduates from this spring.
Yet the challenge of acquiring another tongue, while studying at McGill, was an opportunity she eagerly took on. And she isn't alone. Francophones account for nearly 22 percent of McGill's student body, despite the fact that most never studied in English prior to enrolling at the University.
"I wouldn't have wanted to attend any other university than McGill," says Boisvert, 21, sitting at the Redpath Library cafeteria. "If I had gone to the Université de Montréal or the Université du Québec à Montréal, I would have ended up hanging around my old friends; I would never have had the chance to perfect my English as I have here."
Learning English is crucial for Boisvert because it's the language of science. "In my career, I'll constantly need to publish in English," she says, adding that she'll be starting her PhD in paleontology at McGill next year. "I might not make an English poet any time soon, but at least I'm now able to articulate my ideas in the language."
Boisvert was not always so comfortable in her second language. "My first semester was extremely tough," she recalls. "Reading English textbooks was the hardest because I constantly needed to look things up in the dictionary. It took me six times longer than English students to read just one page."
Catherine Foisy, 19, a first-year honours political science student, found her McGill debut equally difficult. "I was in shock when I first arrived," she admits, noting the hardest part was reconstructing her social network from scratch. "I found it very hard to go back and forth from home to school without taking part in school life."
Being on the sidelines, she stresses, was unacceptable. "I'm the kind of person who's always been fully involved with my school and friends," she says. "School isn't just a place to acquire an education. To me, above and beyond, school is a social milieu and a big chunk of my life."
That's why she became involved in study groups, where she made new friends. "It's much easier to talk in these situations than in classes, where it's hard to find common interests," she says.
For Boisvert, being French was actually instrumental in making friends in class and beyond. "I'm not a shy girl, so whenever I'd hear someone speak in French, I'd say, 'T'es français!,' and we'd start talking," she recalls.
At the same time, Boisvert admits most of her friends ended up being francophone, even though she would have liked to acquire more English chums. "Then again," she says, "after studying and thinking in English all day, it's been a relief to have friends with whom I can speak in my mother tongue."
With its large francophone population, McGill also includes French outlets where students can network with their peers. Two staples are Le Délit français, a French student paper launched in 1977, and Le Théâtre de la Grenouille, created a decade ago.
"Our troupe is so popular that, unfortunately, we have to turn away a few people every year," says Jean-Olivier Vachon, 24, director of the players' group that enables some 20 students to put on one play and two public readings annually. "Francophones students can come together and produce [art] in their own language."
Performing in French and making friends, were the main reasons the Litérature française masters student became Grenouille director three years ago, shortly after trading his native Beauce region for the bright lights of Montreal. "The Grenouille is one of the ways francophones can integrate within the University."
As for Le Délit, its editor-in chief says the paper is one of the most important francophone resources on campus. "Not only do we provide information in French," says Julien Laplante, "but we also serve as a social club for francophones."
Indeed, when the 21-year-old political science major first came to McGill three years ago, after completing studies in his mother tongue, Le Délit became his social gateway. "I was greeted with open arms at Le Délit," he recalls, fondly. "The paper has played a determining role in making my McGill experience unforgettable.
First-year philosophy and international development student Céline Furi, 19, agrees Le Délit is a great asset for francophones. "It's permitted me to integrate myself at McGill by meeting all kinds of people, while keeping aware of what's going on at the University," says Furi, one of 30 contributors to the paper.
But Furi hasn't limited herself to French-speaking organizations, having also joined the McGill Choral Society. "By joining these (groups)," she says, "I've created my own welcome at McGill."
For French-speaking students who aren't keen on joining organizations, the opportunity to meet up with peers is provided via various French cabaret nights organized by the francophone commissioner, Louis-Philippe Messier, of the Students' Society of McGill University (SSMU). "The aim of these events is to help fill a void for McGill's francophone students," he says, noting the events have gained momentum after teaming up with various student clubs to attract a more diverse clientele.
Messier's role, however, isn't just to put on social gatherings. He's also appointed by the SSMU to ensure that francophone rights, like the translation of important documents, are upheld within the organization. "But I'm not a watchdog," he specifies.
In January, francophone students gained another important resource at McGill with the creation of assistant to first-year francophone students. The job, held by Cathy Giulietti, was long needed within the University, Messier says. "Now, at least, francophones have a person who's available from 9 to 5 to answer their questions."
Giulietti describes her role as a liaison between the University and French students. "I'm their resource person," she says. "This is the office francophones can visit when they need someone to address their concerns in French."
Typically, the biggest period of adjustment for French-speaking students is during their first year. Concerns range from getting familiar with the McGill maze and achieving academic goals to developing new social networks. Giulietti's job is to help students get over these hurdles by pointing them to the right services. She also plans to launch note-taking clubs, essay-writing workshops and social gatherings.
In creating Giulietti's job, McGill hopes to help francophone students thrive in all aspects of their university life. "It's a responsibility we have," says Vice-Principal (Academic) Luc Vinet, "because if we're attracting francophone students here, we have to ensure they can get over hurdles."
With Quebec's pool of English students increasingly drying up, Vinet says, McGill would like to boost its number of francophone students to 25 percent. "Although raising francophone numbers to that level will take a few years," he says, "there are many excellent French-speaking students out there who don't necessarily think of McGill as their first choice."
Vinet wants to change that, he says, "since recruiting more francophone students is an important part of maintaining the University's diverse makeup."
And to attract more French-speaking students during provincial tours, says Christian Denis, a McGill recruitment and admissions officer, the University always highlights its reputation as an international institution.
"Francophones find it reassuring when we emphasize that they aren't going to be alone," he says. "So we let them know that 21.2 percent of McGill's students are French, while 25.6 percent speak other languages, meaning nearly half of our students aren't English."
McGill's international cachet, Boisvert says, was one of the reasons she applied to the University. "Coming to McGill has been like visiting another country without leaving home," she says.
Of course, McGill's cosmopolitan quality isn't the main attraction for French-speakers. Most apply to the University, Vinet says, "since they know McGill is an excellent place to perfect their English."
Once enrolled, about 35 percent of francophones (45 percent during summers), sign up for English courses given at McGill's English and French Language Centre. While the majority of McGill's French-speaking students possess intermediate-level English skills at the very least, says Centre director Hélène Riel-Salvatore, "taking an extra course definitely gives them a leg up...helping improve everything from their essay-writing to their verbal rhythm, intonation and pronunciation."
Given its international flavour, Foisy says, McGill is also a good environment to obtain a global, rather than homogeneous, views on just about everything of interest to a political science student such as herself. "Coming to McGill has been a very enriching experience," she says, "and it's a university where, as a francophone, I realized I have my place."
That kind of feedback is what Vinet likes to hear. "As one of the top institutions in the country, we consider it a social obligation that more people have access to a McGill education," he says. "Regardless of their mother tongue."