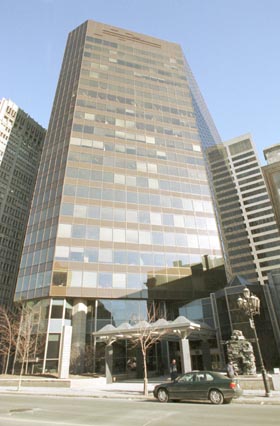 Staff in the next wave of McGill units moving into 680 Sherbrooke St. West are busy packing boxes even as you read this. Before you march into 550 Sherbrooke, wondering where everybody went, you might want to consult the list of units on the move below.
Department of Human Resources (February 28)
Department of Internal Audit (February 28)
Department of Pension Management (March 26)
Department of Risk Management and Insurance (February 28)
Department of Treasury (February 28)
Instructional Communications Centre (February 28)
McGill 2000+ (February 28)
Payroll Office (March 20)
Translation Office (February 28)
They will be joining the following units, which are already residing at 680.
Centre for Continuing Education
Department of German Studies
Department of Hispanic Studies
Department of Italian Languages and Literature
Department of Russian and Slavic Studies
English and French Language Centre
McGill Institute for Learning in Retirement

PHOTO: OWEN EGAN